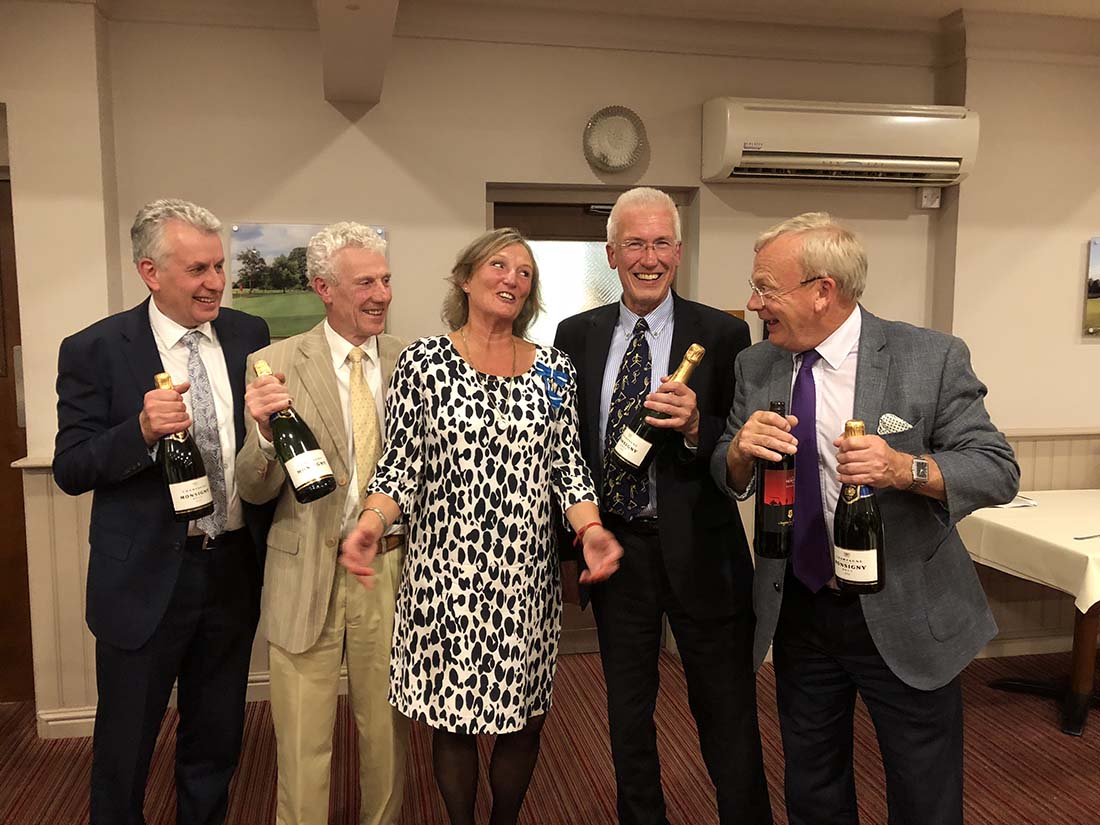 Organisers have thanked AC Lloyd for playing their part in a charity golf day which helped set a new fundraising record.
The AC Lloyd team was on hand to help raise £5,300 for the Warwickshire Crimebeat charity at the 2018 High Sheriff's Crimebeat Golf Day – the largest amount in the event's history.
The initiative, supported and funded by the High Sheriff of Warwickshire, runs community projects across the county, encouraging young people aged five and over to feel part of their communities and keep them away from criminal activities.
AC Lloyd chairman Peter Beddoes and director Alistair Clark fought off competition from 20 other teams to claim victory at the Stratford Golf Club.
The 2018 High Sheriff of Warwickshire Clare Sawdon said: "I would like to congratulate the AC Lloyd team for their success at the annual High Sheriff's Golf Day, and thank them for helping to raise our largest ever amount from the event.
"We are currently working with around ten youth groups across the county, supporting projects run by young people for young people to prevent crime, improve their quality of life and create safer communities.
 "I'd like to thank AC Lloyd and everyone who took part for their support. We look forward to seeing you all again next year."
Alistair Clark, director at AC Lloyd said: "We were, of course, very happy to win but the most important thing is that everyone who took part helped to raise money for young people who are need support.
"It was great to see all the teams come together with a common goal. Crimebeat is a fantastic local charity, and if the funds raised can help just a few young people, the event will have been a huge success.
"We are always looking to give back to our local community and we were keen to play our part in the fundraising efforts for an important cause."
Caption: Left to right: Steve Jones (Deeley Construction), Tony Hernon (TCL Structures Limited), Clare Sawdon (High Sherriff of Warwickshire) Alistair Clark (AC Lloyd) and Peter Beddoes (AC Lloyd).