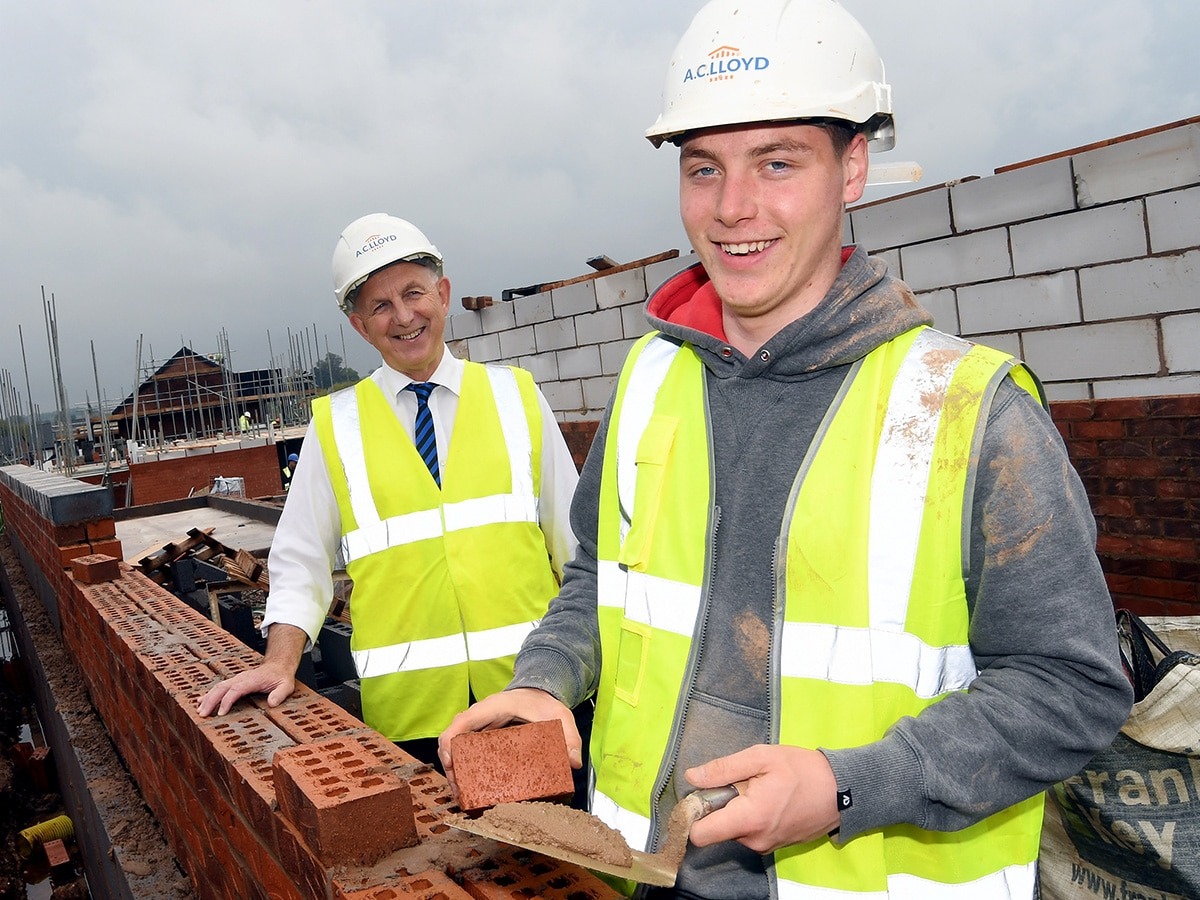 A Leamington housebuilder is building for the future by recruiting an apprentice.
AC Lloyd, based at Tachbrook Park, has recruited Billy Wyllie to join its nine-strong bricklaying team working on its popular development at Chesterton Gardens.
The 18-year-old joined the Moreton Morrell campus at Warwickshire College after leaving North Leamington School to complete a multi-skills course.
He then completed an NVQ Level 1 in bricklaying at Coventry College before initially joining AC Lloyd on work experience.
Billy, who lives in Cubbington, impressed bosses so much that he was offered an apprenticeship.
He is now returning to the Moreton Morrell campus one day a week as part of his NVQ Level 2 in bricklaying.
Billy said: "I am enjoying it and it is great to have an apprenticeship in a skill which I am learning about every day.
"I already feel part of the team and with the number of projects which AC Lloyd are involved in, I know I am going to be kept busy.
"Apprenticeships are a fantastic way of learning and studying at the same time and I am working hard on my NVQ Level 2 because I then want to progress to Level 3.
"Apprenticeships give you more experience of the world of work as well as giving you a chance to find out which career you want to do and this is the industry for me."
Steve Essex, health and safety officer at AC Lloyd, said Billy had impressed with his hard-working attitude and work ethic.
"He is the first apprentice we have taken on for some time and we are also looking to recruit an apprentice carpenter as well," he said.
"Billy first came to Chesterton Gardens on a week's work experience and he impressed the team he was working with so we extended it and then offered him an apprenticeship.
"He is working on phase two of this busy development which is creating 125 homes as well as a communal area and children's play area and within 12 months, this should be completed.
"Bricklaying is a fantastic occupation and Billy is learning a skill which is really valuable and we are glad to have him on board."
Chesterton Gardens is a mix of two, three and four-bedroom homes, starting at circa £230,000. For more information, visit
Caption: Apprentice Billy Wyllie (front) with Steve Essex from AC Lloyd at Chesterton Gardens in Leamington