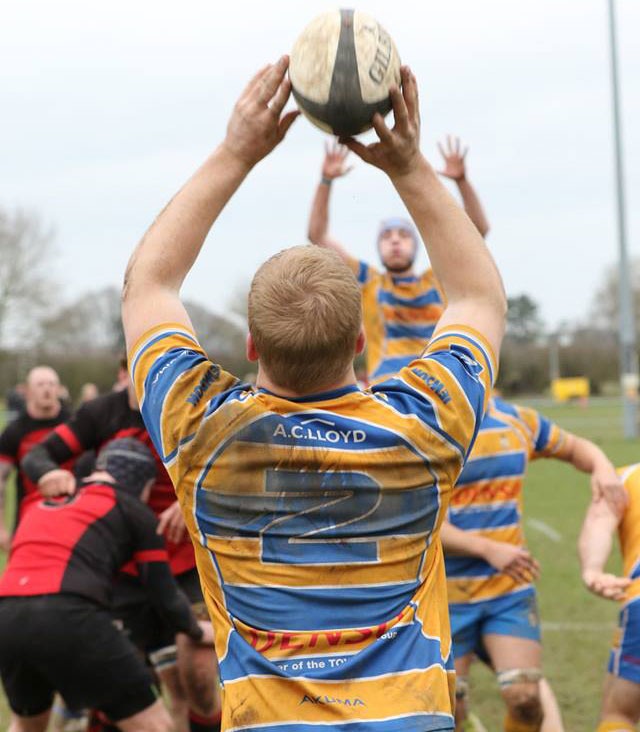 AC Lloyd is helping a local grassroots rugby club provide facilities that benefit the local community.
Old Leamingtonians Rugby Club is being sponsored by AC Lloyd for the 2018/19 season and the Leamington-based club's senior teams' shirts proudly display the company name.
The club successfully runs many other teams that play on the club's 27-acre site at The Crofts in Bericote Road, including three senior men's teams, ladies' rugby, mini and junior age groups, and mixed-ability rugby.
The sponsorship from AC Lloyd helps to supply all of these groups with kits and equipment for training and match days.
Phil Eales, Chairman of Old Leamingtonians, said that both the club and AC Lloyd share a sense of community and this was one of the major reasons behind the sponsorship.
He said: "Old Leamingtonians prides itself on being the most welcoming club in the area and the assistance it receives from AC Lloyd is most gratefully accepted.
"AC Lloyd and Old Leamingtonians both believe in a strong community and that working together they can make a real difference to the lives of local people.
"The sponsorship from AC Lloyd helps the club to provide the first-class facilities needed to attract the best players and promotion is high on the agenda of the playing committee.
"The aim of the club is to keep membership fees to a level that is affordable for all members of the community and sponsorships from local businesses help to manage the expenses of running an organisation of over 300 members.
"The Old Leamingtonians are very grateful to the Chairman of AC Lloyd, Peter Beddoes, for linking the club with the company which has community at the heart of its ethos."
AC Lloyd's Tachbrook Park headquarters is based less than five miles away from Old Leamingtonians' Bericote Road home ground.
Chairman of AC Lloyd, Peter Beddoes, spoke of his delight that the new link had been established with Old Leamingtonians.
He said: "Supporting local organisations has always been a key philosophy at AC Lloyd and I cannot think of a better candidate than Old Leamingtonians.
"Hundreds of people in the area benefit from the club, which is a staple of the Warwickshire community, and we are extremely pleased to have the AC Lloyd name represented by the club.
"Working together with like-minded people who also want to better the community is beneficial to all involved.
"Hopefully our relationship will continue beyond the current season, and it's great to see them challenging at the upper end of the table, and I wish them the best of luck for their remaining games."
Caption: Old Leamingtonians' George Smith performs a lineout in their AC Lloyd sponsored kit.