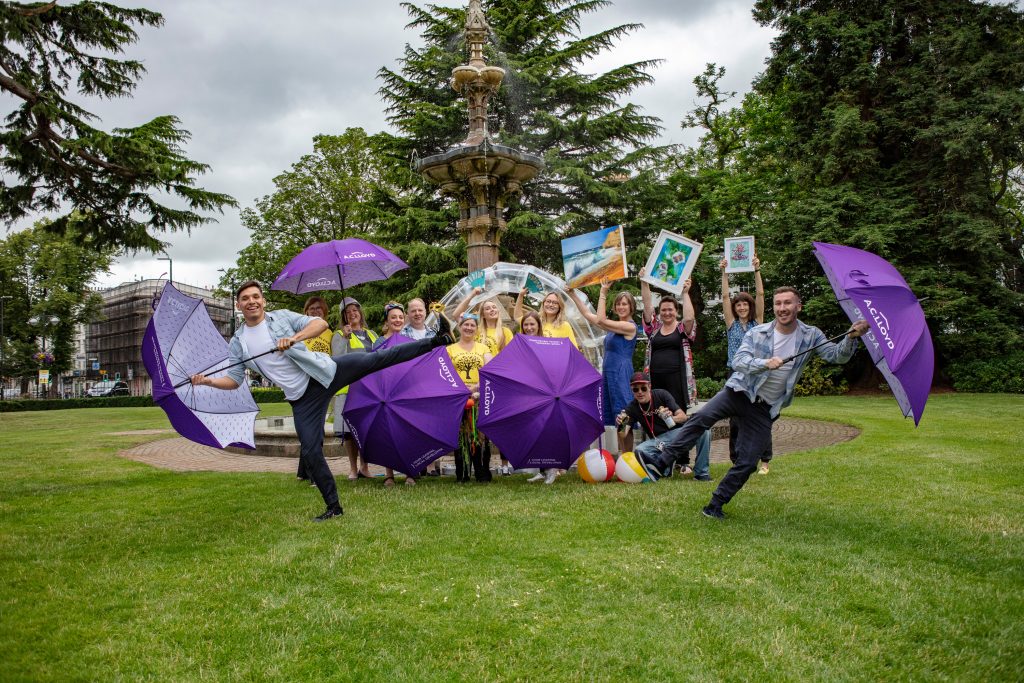 Warwickshire's largest free arts festival is set to return next month with the support of AC Lloyd as main sponsor.
Art in the Park is being held in Leamington Spa's Jephson Gardens and the Pump Rooms Art Gallery and Gardens on Saturday, August 3 and Sunday, August 4.
This year's festival will be themed on 'Water' in honour of Doctor Henry Jephson, the town's famous doctor and philanthropist who helped promote the healing properties of the town's spa waters.
The weekend will bring out the best of the arts in Leamington with over 240 exhibitors showcasing their work, alongside performances from 30 bands and street food stalls.
Art in the Park will also aim to draw attention to current environmental issues around plastic pollution and climate change.
Stephanie Green, AC Lloyd's sales and marketing manager, said: "We are proud to be the main sponsor for the Art in the Park festival. We are involved in a number of projects in the local community and it is great to be involved in such a flagship event for Leamington.
"The festival is established as a real highlight in the town's calendar and we are very much looking forward to playing an active part in supporting it this year."
Carole Sleight, Festival Director, said: "We are incredibly grateful to have the support of AC Lloyd and are excited to have them on board as main sponsor for this year's festival.
"This year's festival promises to be a fantastic spectacle courtesy of Arts council England funding with a packed programme and we look forward to welcoming crowds across the whole weekend to experience the dazzling, surprising and inspiring performance and events on offer."
For more information about Art in the Park, visit www.artinpark.co.uk