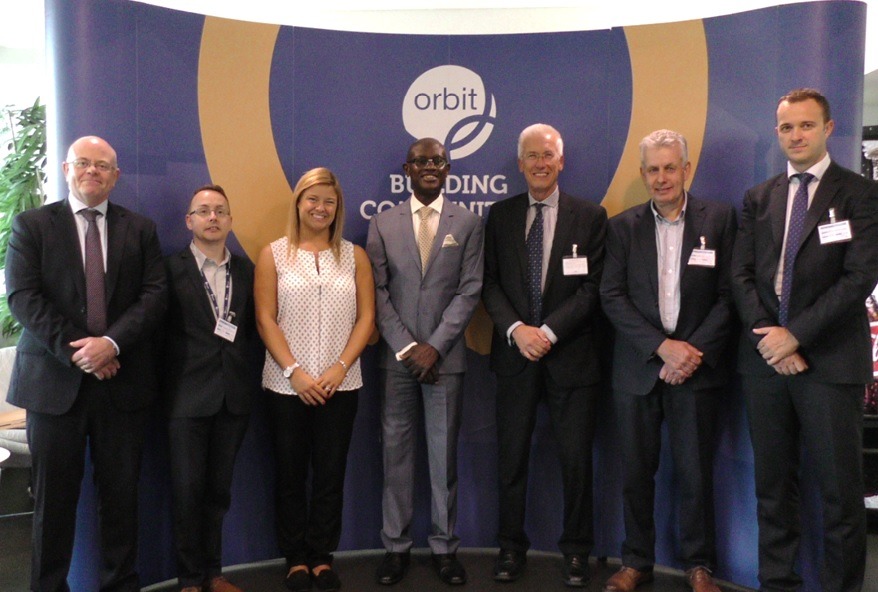 AC Lloyd was among the main sponsors of a popular annual golf day which raised £18,000 for two charities.
The property company, along with Deeley Construction, was instrumental in providing the sponsorship at housing group Orbit's seventh summer golf day.
Over 150 guests helped to raise £18,000 which has been split between mental health charity Mind and JDRF which funds research into type 1 diabetes.
Following the golf day at The Warwickshire Golf & Country Club, a gala dinner was held which included entertainment and a raffle.
Alistair Clark, a director at AC Lloyd, said: "It was a thoroughly enjoyable event but, most importantly, we helped to raise an impressive amount of money for two charities whose work makes a massive difference to those who need their support."
Orbit chief executive Mark Hoyland and development contracts director and golf day organiser George Obeng-Manu presented the cheque to the two charities at its head office in Coventry.
Mark said: "Over the years, the popular event has raised £166,000 for our chosen charities and I'd like to offer special thanks to all of our sponsors and participants who made this year's golf day a resounding success."
Nigel Mansfield, chief executive of Mind, said: "The monies raised will enable us to extend our work further, specifically with public facing local businesses, providing training and resources for them to feel comfortable talking about mental health, reducing the associated stigma and sharing information about how to get access to the right support."
Jayme Balossino, Midlands regional director at JDRF, added: "There are over 400,000 people living with type 1 diabetes in the UK and as a charity, we rely on the generosity of individuals and companies like Orbit to help us continue our vital life-changing work."
Caption: Alistair Clark from AC Lloyd (third from the right) was among those who presented a cheque for £18,000 to representatives from Mind and JDRF