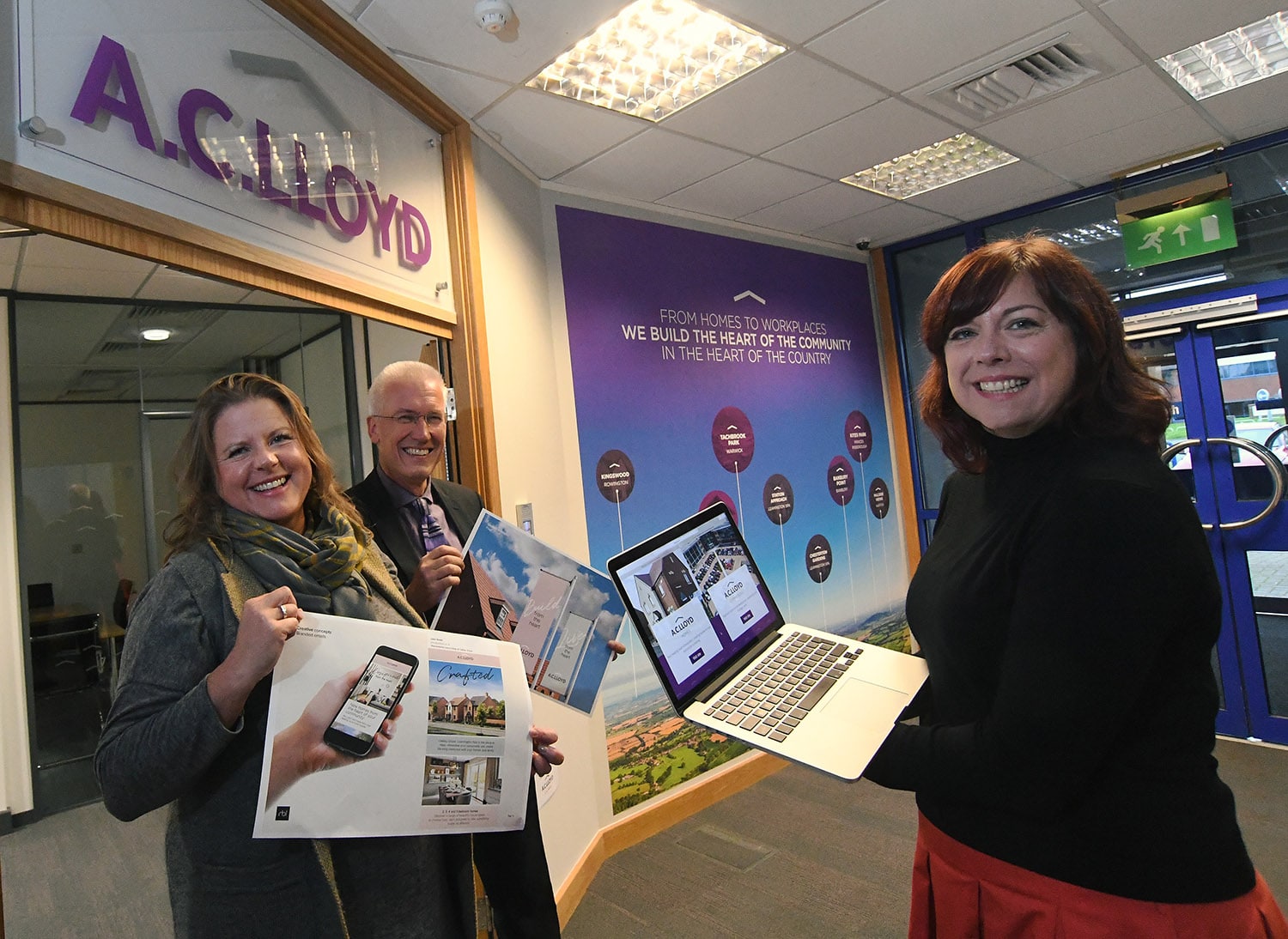 A brand-led creative agency in Leamington Spa has transformed the face of a property company based in the town.
rbl started a strategic brand review with leading Warwickshire homebuilder and commercial development company AC Lloyd in May 2016 with its new brand identity being launched at its renovated headquarters at Tachbrook Park.
The brand has been implemented on the new website at www.aclloyd.com, along with signage at developments and across corporate communications.
rbl was established in 2004 by Rebecca Battman and the agency works with a diverse range of clients from FTSE 100 businesses, local leaders and entrepreneurial start-ups, helping them to build, design and manage their brands.
Karen Newbold, Head of Client Services at rbl, said the two businesses have been working in close collaboration for over a year to refresh AC Lloyd's positioning as a local leader and reaffirming the company's vision, culture and values, offer and image.
"Our focus was very much on the residential arm of the business," she said. "We established quite early on that the previous brand wasn't showcasing the quality customer service and exceptional build standards that set AC Lloyd apart in the local market.
"They don't just build properties, they create communities, and the brand needed to represent this personal care and commitment.
"We've loved working with AC Lloyd to help them transform the face of their business. They are incredibly passionate about what they do, and they enjoyed the collaborative process."
Three teams made up of members of staff were formed at AC Lloyd to give their input to the creative team at rbl, who also contacted customers of the business, which has been operating in the region for 70 years.
Stephanie Green, Sales and Marketing Manager at AC Lloyd who led the project, said involving colleagues from different departments meant they looked at every aspect of the company.
"We wanted to build on our ethos of creating quality homes and commercial developments as well as help the business to grow and create a better environment for our staff and visitors," she said.
"The whole process has given AC Lloyd more of an identity and every aspect of the company has stepped up a level.
"It has reinforced our commitment to building homes for communities in the heart of their communities and high-quality commercial units for businesses with a vibrant website which is easy to navigate.
"Creating three teams to work on the project really involved our staff and meant there was a clear plan.
"We wanted to work with a local business and rbl has been great throughout the whole process.
"We have already received positive comments from visitors to our headquarters and the website has also been well received from new and old users. We are really pleased with the final outcome."
Caption: Steph Green (left) and Alistair Clark from AC Lloyd with Karen Newbold (rbl)