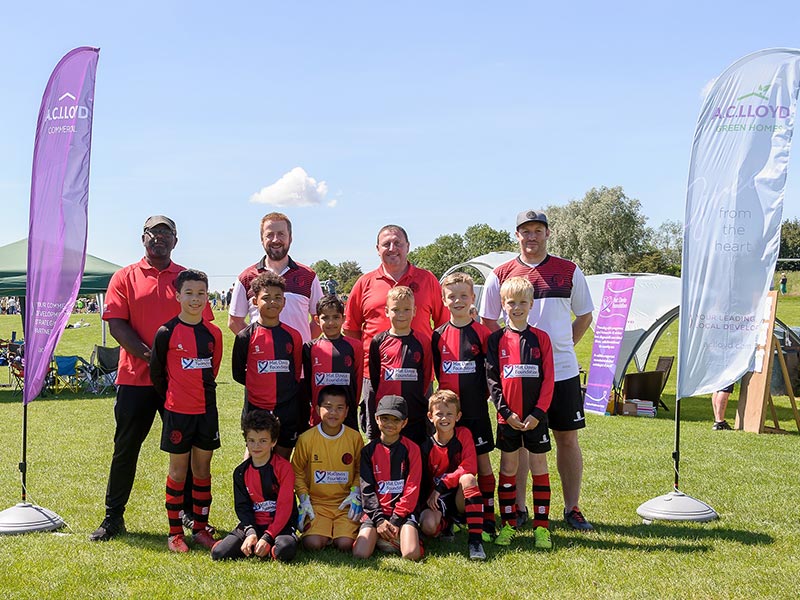 Hundreds of junior footballers flocked to a six-a-side tournament in Warwick as teams from across the Midlands went head-to-head for bragging rights over local rivals.
More than 80 teams from across Coventry, Warwickshire, Worcestershire and Birmingham descended on Central Ajax FC's home ground on Hampton Road to compete in their annual Summer Football Tournament, which was sponsored by Warwick-based property company AC Lloyd.
The tournament welcomed youngsters from ages six up to 14 across two days of matches, with funds raised across the weekend helping to fund Central Ajax FC's operations for the upcoming season.
Neil Adams, Interim Chairman of Central Ajax FC, said: "We'd like to thank all those who travelled from all over the Midlands to take part. It was one of the highest attendances we've had for our Summer Tournament, and the money raised will go a long way towards helping us next season.
"The players benefit by playing six-a-side games as it is played at a quicker pace in a much smaller environment, exposing them to the sides of the game that require a lot of skill and quick thinking.
"Our Summer Tournament is our main fundraising event of the year, and gives us a chance to showcase our facilities and bring together players from across the wider region.
"It's thanks to our sponsors like AC Lloyd who help us to make these events a success, and ultimately enable us to raise funds to support our players, staff, and the running of the club for the season ahead."
Mark Edwards is Managing Director of AC Lloyd Commercial whose U13s team lost 5-4 on penalties in their semi-final.
He said: "It was fantastic to see so many teams from across the region taking part in our Summer Tournament. There was an excellent showing of support from parents, families and friends of the players from all teams.
"We've had plenty of talent on show throughout the weekend, but it was all about hosting a fun and enjoyable event for the children to enjoy and give them the chance to express themselves on the pitch."
ENDS
Caption: With Central Ajax FC under-9s are back, from the left, Rob McKenzie (under-9s Manager), Mark Edwards (AC Lloyd Commercial Managing Director), Neil Adams (Interim Chairman at Central Ajax FC) and Dave Shields (under-9s Assistant Manager)