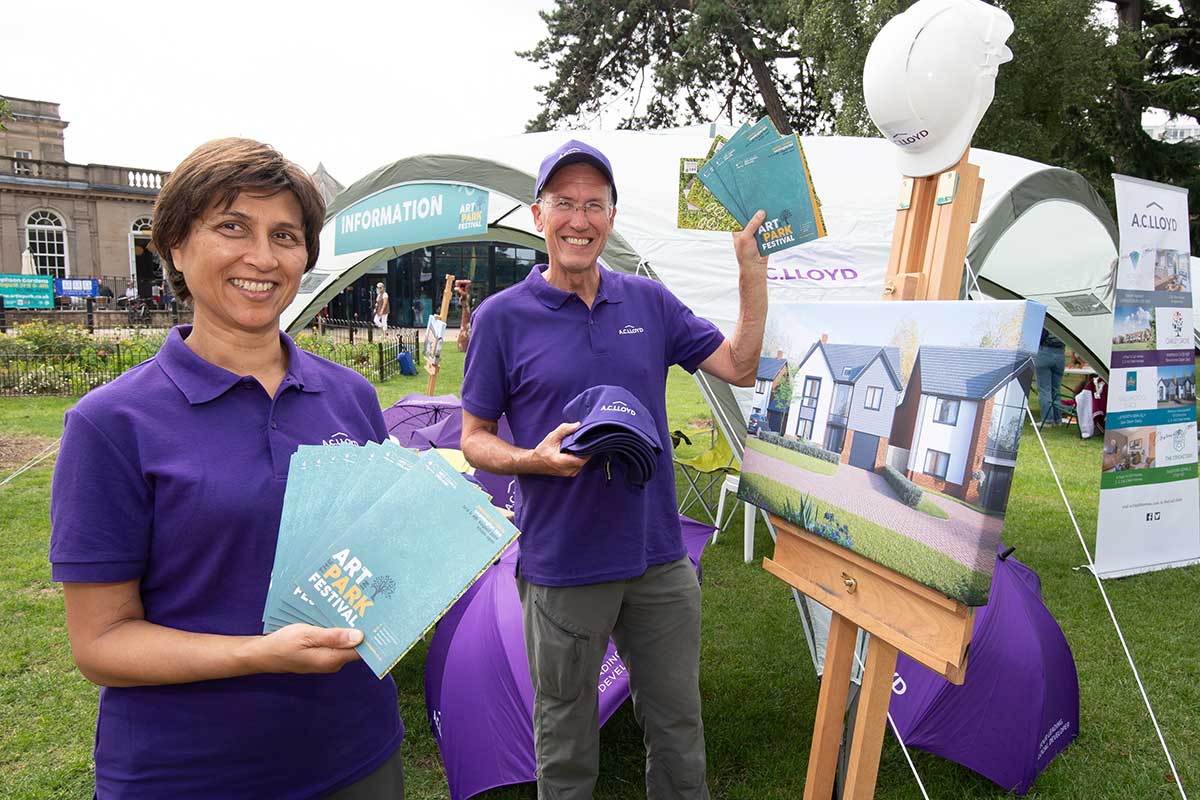 Art In The Park – Leamington's festival of inspirational art, music, creative workshops, performances, artisan food and locally-brewed beverages – enjoyed a record weekend with AC Lloyd playing a part.
Our staff ran the information point across the weekend, we loaned event shelters to the organisers and also helped advertise the two-day event.
This was the sixth Art In The Park and attracted around 45,000 people to Jephson Gardens and The Pump Rooms – and it enjoyed a rain-free 48 hours.
Carole Sleight, who co-founded and runs Art In The Park, said: "We had record-breaking figures and a fantastic weekend, and AC Lloyd played a large part in helping that happen.
"Not only did they staff the information point which was vital with so many people attending this year, but their help in advertising the event at Leamington station, raised the awareness to a new level.
"Steph, Cathy, Alistair, Des, Dave Alcock and the team were fantastic throughout and we cannot thank them enough. They build houses, but they have also helped us build our event and we are very grateful for their support and enthusiasm."