David Green is a director at Delta Planning, who have been the main planning consultants for AC Lloyd for the last ten years, discusses the government's proposed planning reforms including changes to allow 'automatic' planning permission for properties including new homes.
The Government has long recognised that house building is a key part of any economic recovery.
It was a major driver when we came out of the last recession, which was a banking, commercial, industrial and property recession rather than a one caused by a pandemic.
It can provide economic stimulus because construction creates lots of jobs and house moving itself leads to a great deal of economic activity.
That can range from retail spend as people buy house-related items such as new furniture, through to professional fees and other essential costs. Additionally, when people move to a new area, they are spending their income in their local economy and supporting local services so construction is an industry which has a huge and beneficial knock-on effect throughout the whole economy.
The construction industry is massive and many local people are employed by local SMEs involved in the sector.
AC Lloyd has a policy of using local SME suppliers to boost the local SME supply chain.
When Boris Johnson gave his 'build, build, build' speech it wasn't a surprise because construction is critical to the economic recovery.
So, these proposed changes to overhaul the planning system are welcome and in many ways not a surprise but, as always, the devil is in the detail.
Every planning review says it is going to reduce red tape and deliver more homes, and yet history tells us that obtaining planning permission has in fact become more complex and bureaucratic over the last 30 years rather than easier.
With every new change, despite intentions, we often end up with more complexity in the system rather than less so we will have to wait and see what materialises this time – but I would not hold your breath if I was you!
Fundamentally, I would support much that is in the Government White Paper, and any reduction in red tape is good because it does slow down the system and puts homeowners and housebuilders off applying for planning permission. Red tape comes with added costs to what is already a very expensive process.
Until you have actually gained planning permission, you are taking a risk with all the associated costs involved without having anything to show for it.
If the Government does automatically grant planning permission in certain situations which would reduce the cost and time involved in the application process, it would reduce barriers to delivering homes and to firms, especially SMEs, moving into housebuilding.
AC Lloyd is very much established in the housing development market and is extremely well versed in negotiating the snakes and ladders but it isn't easy for newer and smaller companies to become involved. 
We will, however, have to wait to find out how far the changes will go which the Government is proposing. History tells us that what is in a White Paper doesn't always up on the Statute books once consultation and lobbying has taken place, and then amendments through Parliament. Often each change comes with a multitude of caveats as to when and how it can be applied.
For example, it has been recently announced that it is permitted to demolish commercial buildings and turn the sites into housing. That's a great headline in the media but when you look at the final rules, there are so many caveats involved that it is virtually not worth considering.
The new use class order changes for properties such as retail, banks, restaurants and offices on the other hand are quite radical and will make the high streets more nimble but this change came out of the blue and will have unintended negative consequences as the rules apply anyway, not just on the high street, so it could create new competition for high streets from out of centre retailing.
The element of the planning reforms which could lead to the biggest difference is the suggested change to simply the local plan making system to create a more American style zoning system. This is an anathema to many planners, and indeed developers, who find the clarity of the Local Plan system helpful. I have to say I have doubts that ripping up the current local plan system completely will either speed things up or deliver more homes. 
It feels much like we are back to 2004 when the Government at that time tried to simply Plan making by introducing Core Strategies and then a raft of supposedly more detailed smaller area plans. That process failed and we have gone full circle since with District Wide Local Plans being the most common format of Local Plan over the last five years.      
Every time the Government talks about encouraging housebuilding there is unfortunately a denial that much of that will need to go on green field sites. In Warwick, for example, 60 or 70 per cent of housebuilding to meet targets set out in the local plan is needed on green field sites because there are simply not enough brownfield sites. This is common to most Shire Districts.
The mantra from Government has always been to protect the countryside and the Green Belt, which is laudable, but the stark reality is that it is simply not realistic to build all the houses required without using green field sites including Green Belt – much of which was designated as such in the 1950s – so unless more land is taken out of protection status, the housing targets simply won't be met.
I'm not against brownfield sites being developed and we do much of that sort of work but it isn't the answer on its own, so if we are to build, build, build our way out of this crisis, we need to have enough sites on which to build.
There is also the fact that people living near proposed developments often automatically object because they are concerned about an increase in traffic, and other potential impacts like overcrowding in schools and inadequate infrastructure.
The Government Paper states it wants local communities to be at the forefront of shaping where growth goes, but fails to acknowledge that many people will simply not vote for more development close to their own homes, that is simply human nature.
The role of the planning system is to objectively assess where development should go, so whilst communities have an important role in the consultation process, the planning system ultimately has to be able to make decisions and that will ultimately be unpopular with someone.     
We always welcome change if it reduces red tape, cost and time, and we support anything that will help to create more homes but the Government has to accept that this will involve some difficult and sometimes unpopular choices about releasing green field land. Without this acknowledgment I fear we are just into a headline grabbing process that will untimely not deliver the planning system revamp that the Government says it wants.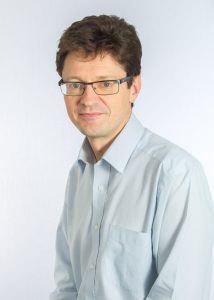 David Green, director at Delta Planning