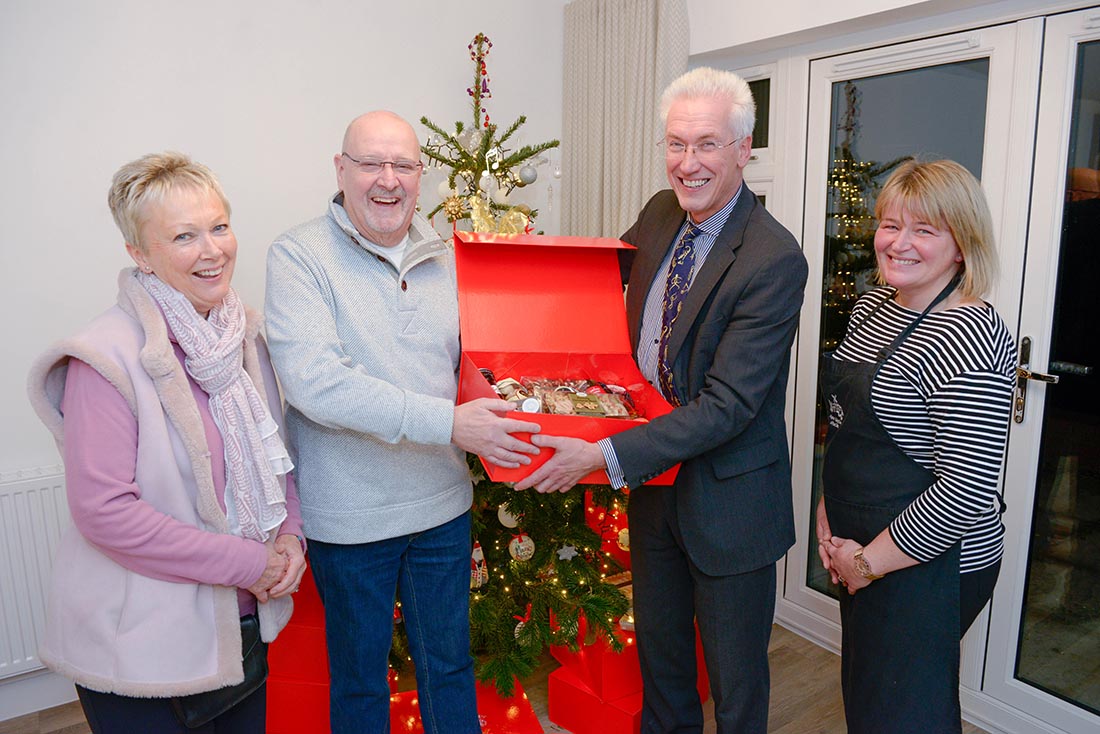 One of our new residents in Napton on the Hill had a double reason to celebrate his birthday.
Maurice Cassidy attended our 'Meet the Neighbours' event at Hillside Views in Godson Lane, Southam, with his wife, Julie, on the day they exchanged contracts on their new home.
To celebrate his birthday and the buying of their new home, AC Lloyd Homes managing director Alistair Clark presented Maurice with a beautiful hamper put together by Hannah Slade from Napton Village Stores.
About 30 residents of our new development which features two, three and four bedroom properties attended our event on December 4 which brought the community together to enjoy early festive celebrations provided by Napton Village Stores.
Alistair said: "It was such a lovely evening. We wanted to bring our new home owners together at our development to build on the strength of the existing community in this fantastic rural village.
"Everyone having never met each other started chatting and got on famously so events like this are really important to us because it brings together families who want to be part of their local community."
There are only two plots remaining so anyone interested in buying a bungalow should contact our sales team on 01926 458920 or email hillside@aclloyd.com
Caption: From the left, Jane Cassidy, Maurice Cassidy, Alistair Clark (AC Lloyd) and Hannah Slade (Napton Village Stores)