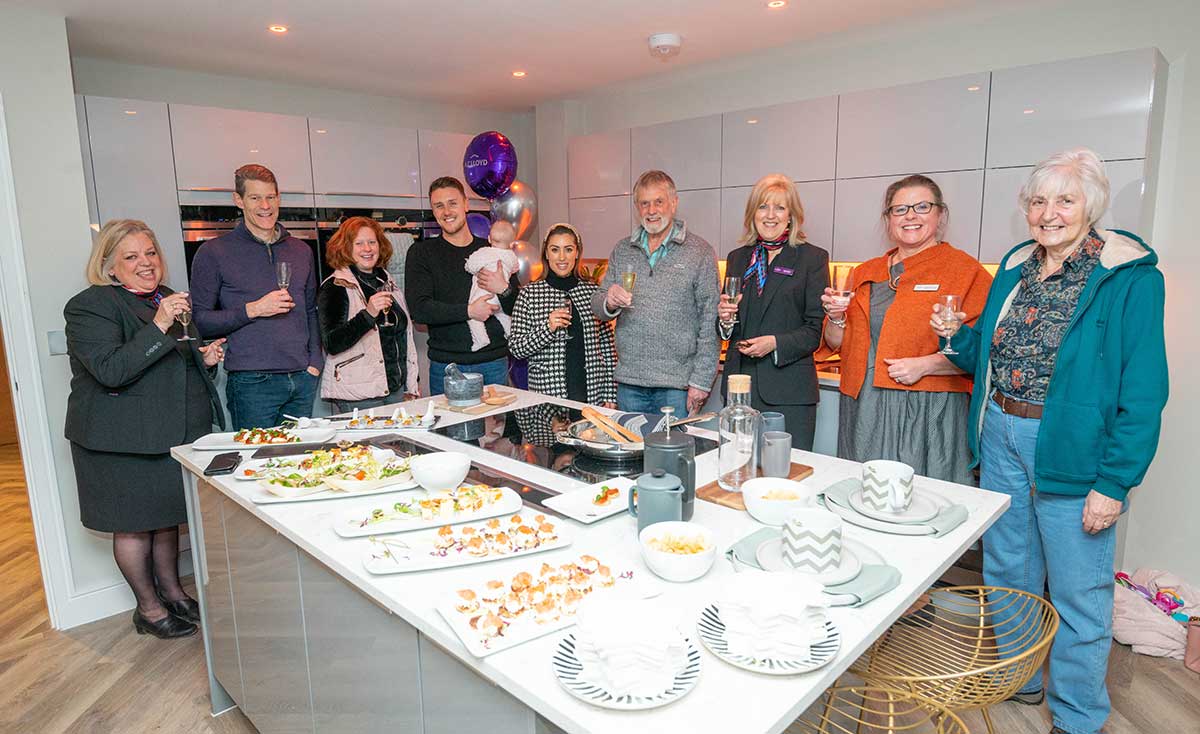 There was a double celebration at a VIP evening we held at our new development at Kingswood Place in Lapworth.
Landowners Marilyn and Graham Bull came along to the opening of our beautiful show home – and we presented Graham with a cake to mark his 76th birthday.
The owners of Kingswood Nurseries also met Josephina Yarnell, her husband, Paul, and their gorgeous baby daughter Celine who have bought the show home.
Around 30 people who have purchased at the premium development of three, four and five-bedroom homes attended the VIP occasion and enjoyed scrumptious canapes created by local firm Gourmet Foods of Knowle.
Kingswood Place is a development of 38 high-specification homes in historic Lapworth, surrounded by the Warwickshire countryside and nearby canals.
Stephanie Green, sales and marketing manager at AC Lloyd Homes, said: "The evening went extremely well. It was lovely to meet up with all the new residents and Marilyn and Graham again and to share Graham's birthday celebrations.
"They have lived here a long time and have sometimes felt isolated because of the secluded location of the site but they now feel as if they are part of a community which was wonderful to hear because community is always at the heart of our developments.
"The response to the interior décor and the lay-out of the show home was really positive and everyone who attended is excited about the Loxone smart home technology features which are wowing prospective home owners.
"We have five homes remaining for sale on the main development and will soon be releasing properties on The Mews. The development has been phenomenally successful."
Caption: Guests and staff enjoying the VIP evening at our Kingswood Place in Lapworth