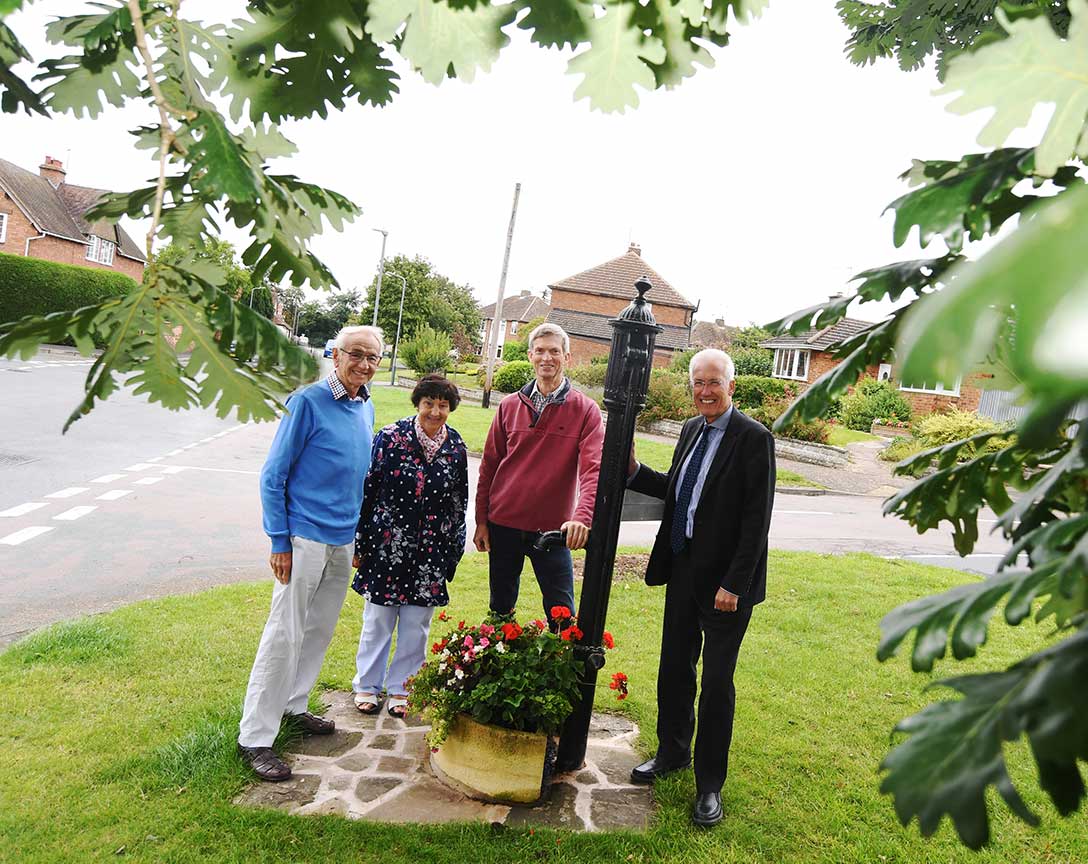 An Edwardian era pump which now features on the Green in the centre of Radford Semele will serve as an historic reminder of the old village.
The pump, which was manufactured in Dudley in the Black Country, provided the village, together with many similar pumps, its domestic water supply.
Two of Radford Semele's long-serving councillors Henry Marriott and David Chater, who stood down in May 2019, together with Chairman Cllr Stanley Sabin, gained Parish Council approval to approach AC Lloyd to preserve the 116-year old pump. It was formerly sited at the rear of the property named The Lodge located by the Playing Field.
This location now forms part of the the property company AC Lloyd's latest development planning to build 67 homes – The Cricketers.
The Lodge, which has been recently demolished, was at the access to the former Radford House demolished in the 1960s giving way to the development of Godfrey Close.
At the unveiling of the pump were Henry and David also Iris Chater who has taken on the responsibility for maintaining the flowers surrounding the pump.
Henry and David spoke of how passers-by appreciated the relocation, which has brought back family memories and created an attractive new feature on the Green.
They said: "AC Lloyd was not only supportive of the project but undertook to relocate it gratis."
Alistair Clark, Managing Director of Warwick-based AC Lloyd, said: "When we heard of a desire to keep an historic reminder of the old village, we welcomed the idea and made it a key part of our plans. We have worked closely with Parish Councillors to ensure its successful relocation. A feature such as this carries a huge amount of historic significance, and we hope residents will continue to enjoy its value for years to come."
Caption: From left to right – David Chater, Iris Chater, Henry Marriott and Alistair Clark (AC Lloyd).