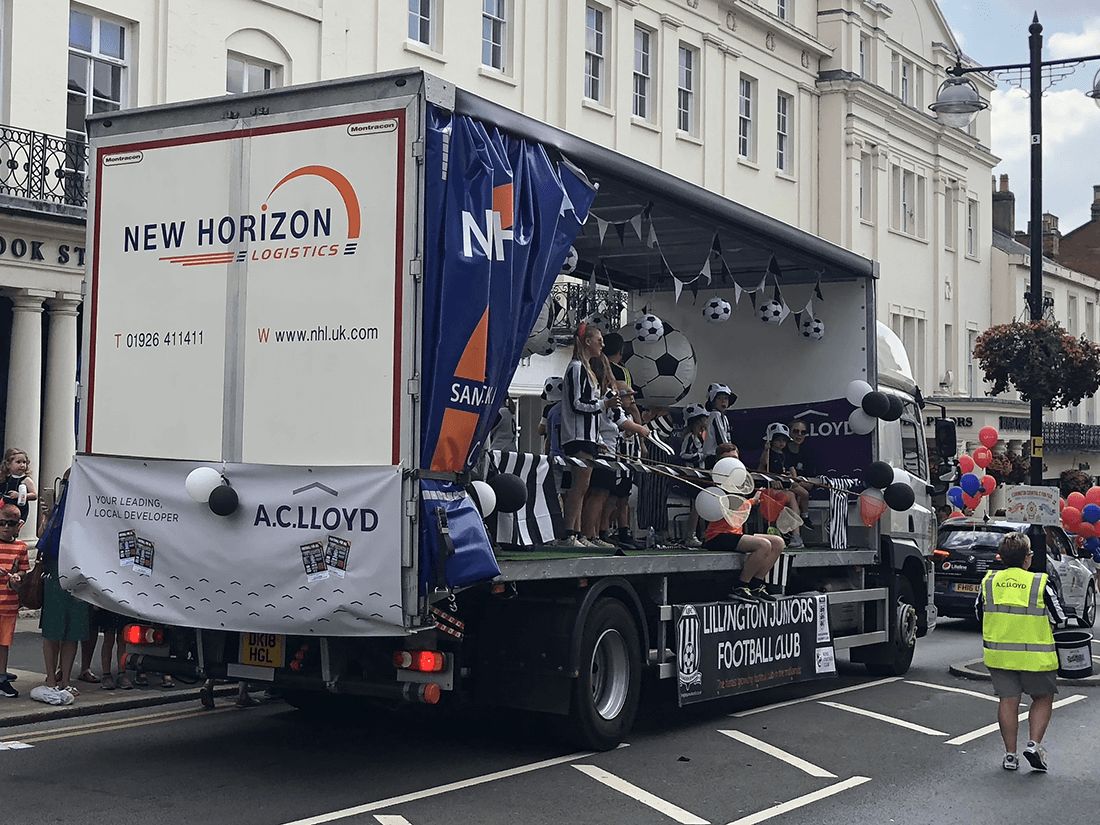 A Leamington football club will be able to celebrate the summer in style thanks to the support of AC Lloyd.
Lillington Juniors FC will once again attend this year's Leamington Carnival after AC Lloyd renewed their sponsorship of the club's parade float.
Twenty players from the across the club's age groups will be on show as the parade makes its way from Campion Hills before heading through Clarendon Avenue and the Parade and stopping at Dormer Place.
Last year's parade saw Lillington Juniors players travel with their float in front of thousands lining the streets in the centre of Leamington.
Jodi Cranton, club treasurer at Lillington Juniors, said: "The children who take part in the carnival have a fantastic time and love the atmosphere. The feedback last year was brilliant with those taking part asking to join us again.
"This year the float will be a table top football theme. We will have an artificial green floor and tubing to create the pitch, and we have asked all the children involved to draw a face which will be used to create a crowd on the side of the float.
"The support from AC Lloyd means that we are able to take part in the Carnival. We don't budget for these kinds of events so this kind of financial support is hugely appreciated.
"We would like to say a huge thank-you to AC Lloyd for their continued support for Lillington Juniors FC."
The club is now approaching the second of a two-year sponsorship deal with AC Lloyd after enjoying a successful 2018/19 campaign.
Alistair Clark, Managing Director of AC Lloyd Homes, said: "It has been a pleasure to continue our relationship with Lillington Juniors. They are a fantastic local club, and an integral part of Leamington's community.
"We are committed to supporting community organisations within the local area, and it's great to see Lillington Juniors will be able to make the most of their summer celebrations on the back of another excellent season.
"Hopefully we can continue to play a small role in the club's growth and success for years to come."
Caption: Lillington Juniors' float at the 2018 Leamington Carnival Parade.