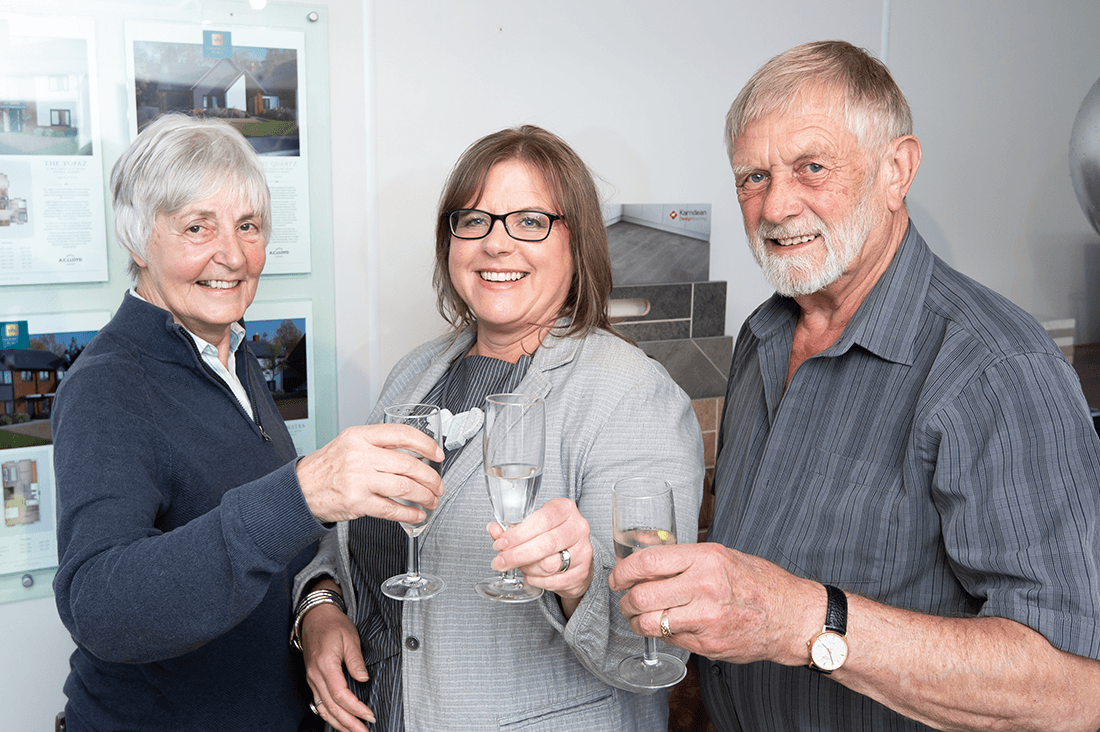 We welcomed landowners Marion and Graham Bull to Kingswood Place to celebrate the start of the development.
They were on hand at a VIP evening to share their stories of Kingswood Nurseries and events they hosted at on the site in Lapworth, ranging from afternoon tea parties to jazz nights.
Agents and prospective home owners attended on the evening enjoy the fizz and nibbles. It marked the launch of AC Lloyd's most prestigious development, with more than 100 people visiting over the weekend.
Kingswood Place is a development of 38 high-specification homes in historic Lapworth, surrounded by the Warwickshire countryside and nearby canals.
Stephanie Green, of AC Lloyd Homes, said: "Community is at the heart of this development, so it was wonderful to welcome Marion and Graham to Kingswood Place and hear them share their stories.
"The development has been designed to fit seamlessly into the unique character of the local area.
"Our architects have excelled at bringing the outdoors in, individualising each home with vaulted ceilings, bi-fold doors and balconies to enjoy the surrounding canals and countryside.
"To welcome so many people across the weekend was fantastic and speaks of the popularity of the development."