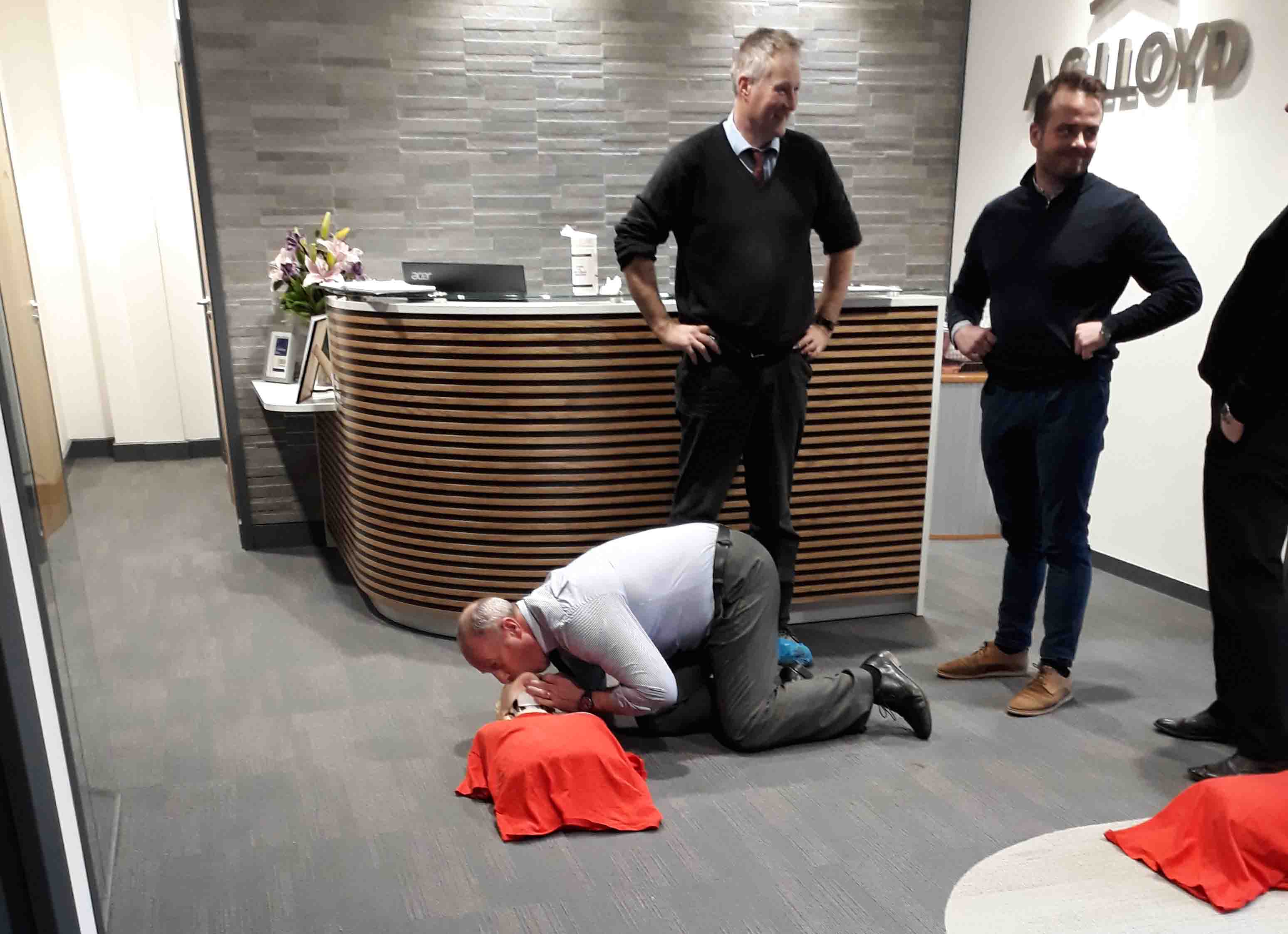 Staff at AC Lloyd have received training to use life-saving defibrillators at our headquarters and housing developments across Warwickshire.
Health and safety officer Steve Essex organised for the Red Cross to run a theory and practical training session using Resusci Anne manikins.
The company has bought five defibrillators for our headquarters in Tachbrook Park, Warwick, and our developments at Oakley Grove, Napton, Lapworth and Station Approach in Leamington.
Steve along with Dave Henley, Adam Johnson and site personnel were taught the resuscitation techniques on the manikins in the reception area in Tachbrook Park.
Steve said: "We normally cover how to use defibrillators during our First Aid training courses but this was a specific course in defibrillator training.
"The board at AC Lloyd has financed the cost of five defibrillators which, of course, we hope we will never have to use.
"But if they are required, they are there and we can give people a better chance of surviving if they have a cardiac arrest.
"I have been a First Aider since 1981 and I have never had to use CPR. The representative from the Red Cross showed everyone how to use the machines and one of the great aspects is that the machines talks you through the process should you need to use them."
Caption: Dave Henley using the defibrillator at AC Lloyd's headquarters at Tachbrook Park