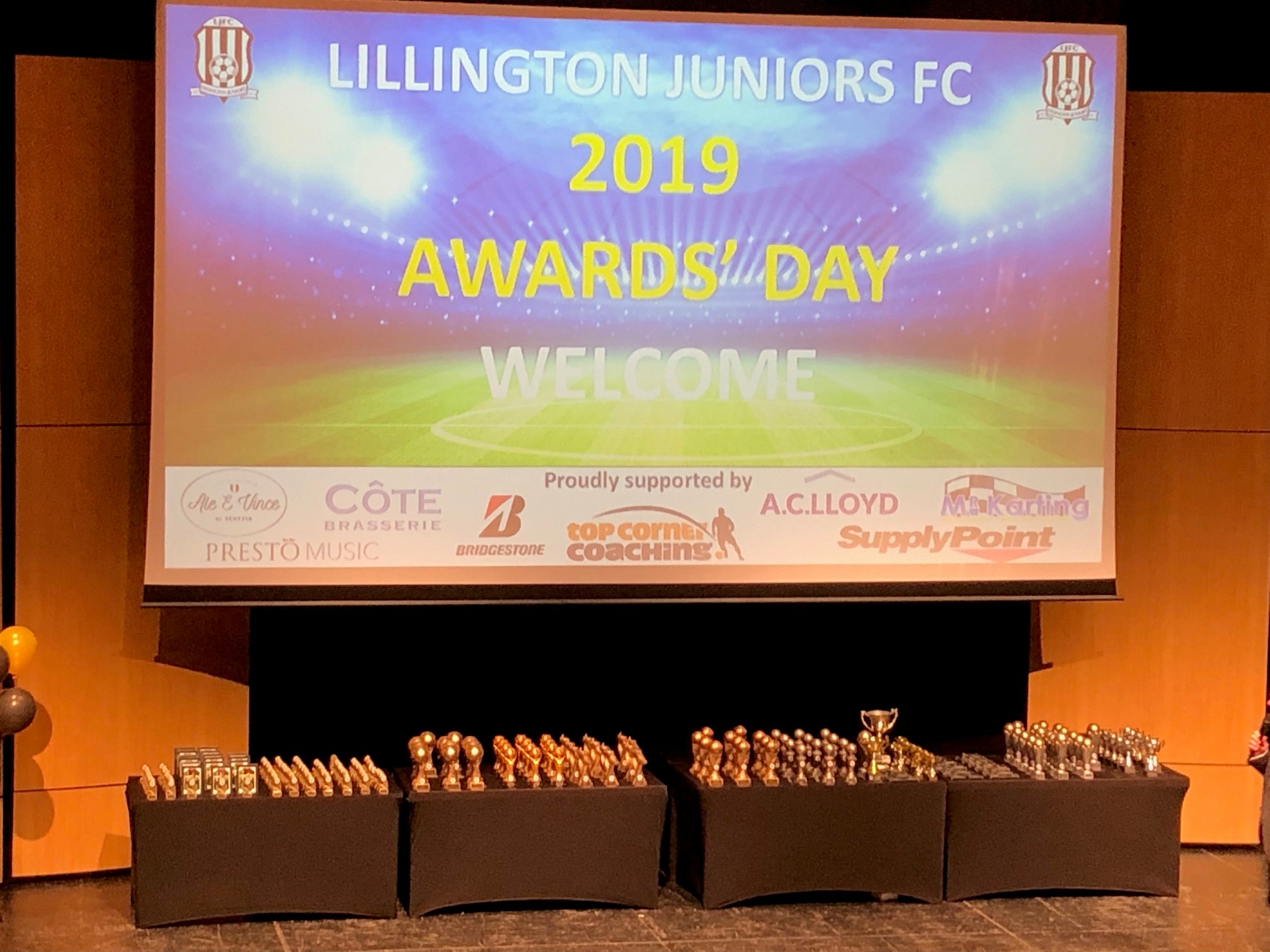 A Leamington football club continues to benefit from the support of AC Lloyd after players were congratulated on a record-breaking season at their annual awards ceremony.
Lillington Juniors FC handed out trophies to hundreds of young footballers at their Awards Day as they looked back on their most successful season in their five-year history which included four league titles across the club's age groups.
Awards across all 28 junior teams were handed out as players, coaches and parents flocked to Warwick Hall to look back on a season that saw the Under-12s Dynamos win promotion to the B League and the U12s Juniors win the league and cup double, while the U13s and U14s both won league titles.
Ryan Cranton, Director, Head Coach & Child Welfare Officer at Lillington Juniors FC, said: "We'd like to say a special thank you to AC Lloyd, who sponsor our Under-13s Rangers side. Their support is very much appreciated as it helps us to provide kits and equipment for the players throughout the year.
"I would also like to say a big thank you to our brilliant team of coaches for all their support and dedication over the past 12 months.
"Our coaches give up their time on a voluntary basis and without them being so committed and reliable there would be more than 350 children who wouldn't have the chance to play football each week. 
"We are already looking forward to the new season in September and helping more children start and continue their footballing journeys."
Darren Avern, Technical Director at AC Lloyd Homes, said: "We are extremely proud to have been a part of this club's incredible growth over the last few years.
"They have become a key figure in the local community over a very short space of time, and that has been thanks to the hard work of the club's management as well as the willingness from the local community to get involved.
"We are hoping to continue this partnership over the coming years as the club continues to grow and more local players take advantage of the fantastic facilities and coaching available to them."