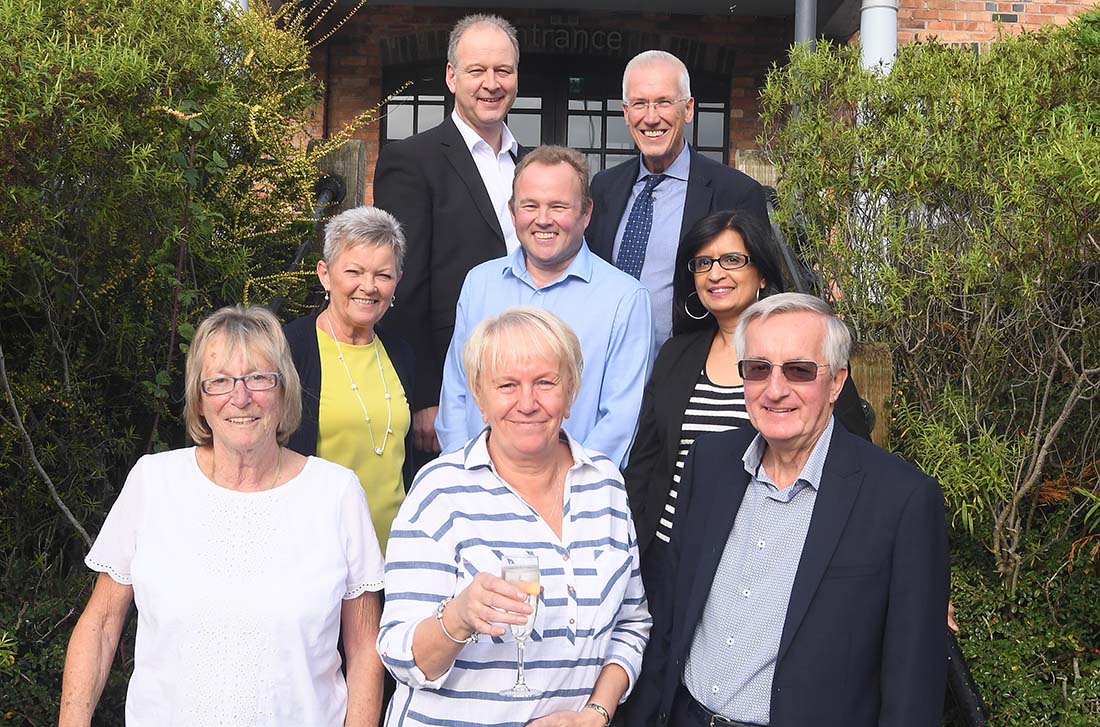 A six-month temporary job at a Warwick-based property development and investment company which lasted 34 years has come to an end.
Barbara Murphy initially joined AC Lloyd in Tachbrook Park to cover for maternity leave but was then recruited permanently – and stayed there for the rest of her working life until she decided to retire.
The 64-year-old, who lives in Radford Semele, with her husband, Barry, said she had enjoyed being part of AC Lloyd's team.
A leaving party was held for her at The Moorings at Myton Road in Warwick with her colleagues past and present attending.
Barbara said: "I started in 1985 as a temporary accounts clerk for six months and they kept me on in a permanent position after the six months had ended.
"It is a job I have enjoyed doing looking after the sub-contractor and purchase ledger payments and there have been many changes over the years. There were quiet times during the recession but it is very busy now and there are a lot of payments to make!
"I have worked with so many lovely people over the years and many also worked here a long time in the accounts departments – Mike Reading, who has sadly passed away, and Hilary Price both for nearly 50 years, and Paul Mayman was here for over 40 years.
"I completed 34 years' service on October 14 so it seemed a good time to retire. Many of my friends have taken retirement so I'm looking forward to being part of the ladies who do lunch and when my husband retires, we plan to go away for long weekends while we have our health.
"The team here is really friendly and I will miss them a great deal but I thought the time was right to retire."
Peter Beddoes, chairman of AC Lloyd, thanked Barbara for her hard work and loyal service over more than three decades.
He said: "AC Lloyd has been in business for 71 years and Barbara has been with us for nearly half of that time which is amazing.
"Her work has always been methodical and to a high standard which is really important in the accounts department and she will be greatly missed.
"To have reached 34 years' service is an incredible achievement and we wish her all the best in her retirement."
Caption: Front, from the left, AC Lloyd's Hilary Price, Barbara Murphy, Paul Mayman. Centre, from the left, Lyn Fletcher, Steve Short and Saroj Parekh. Back, from the left, Hans Skeat and Alistair Clark