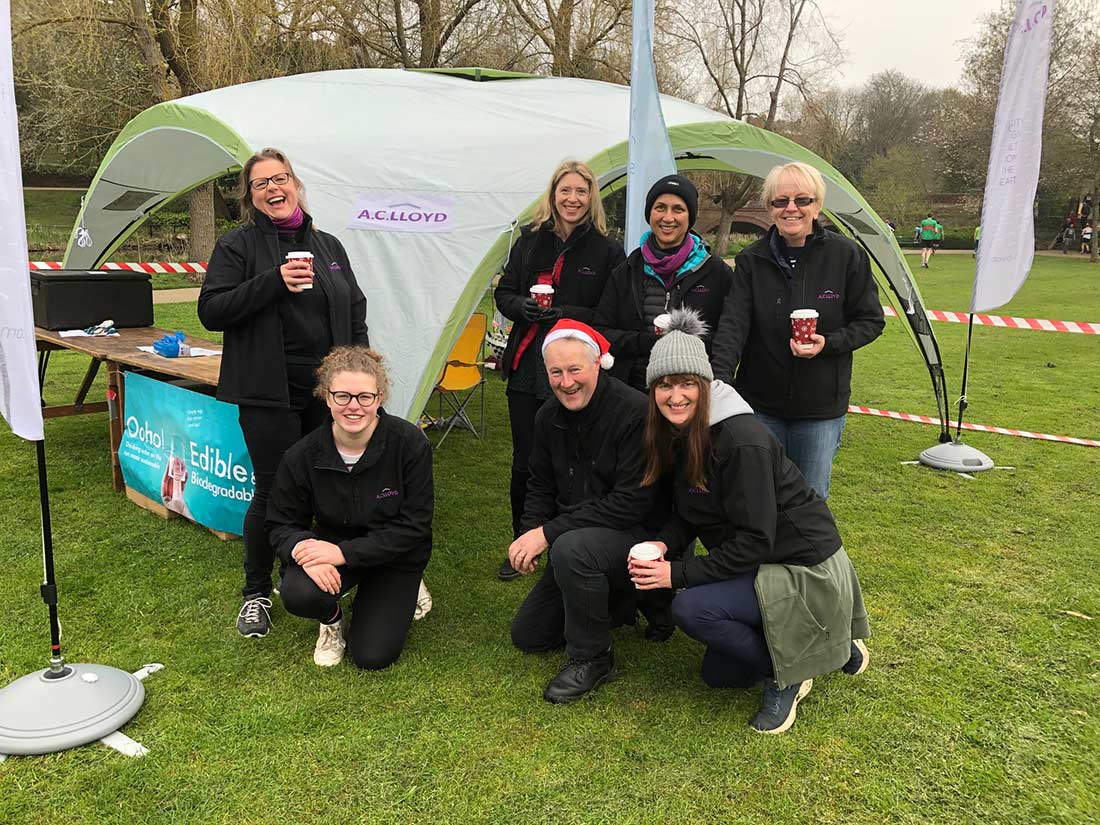 Exhausted runners were given a warm welcome at the finishing line as well as much-needed refreshments by a group of volunteers from AC Lloyd.
We funded 1,000 Ooho water sachets and 2,500 bio degradable Eco for Life water bottles for nearly 2,000 runners who completed the 15th Wright Hassall Regency 10K in Leamington.
Our team of Steph & Charlotte Green, Cathy Sheehan, Barbara Murphy, Dave & Emma Alcock and Margaret Clark – who were captured in this photo having a well-earned rest by AC Lloyd Homes Managing Director Alistair Clark – was instrumental in helping this year's event take its first steps towards becoming plastic-free.
Caption: Staff from AC Lloyd enjoying their own refreshments before handing out waters to runners in the popular annual 10k run in Leamington